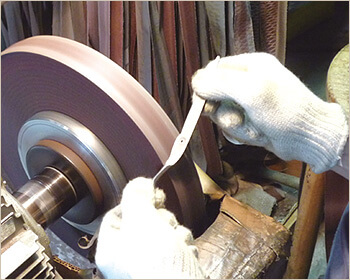 "SANMONJU" professional scissors are all hand made in Japan, so you can customize your order to satisfaction. Get your one and only professional hair cut scissors.
Every single pair of "SANMONJU" professional scissors is handmade in Japan as a tool for the professional.In addition to seeking high efficiency, we take the form of the scissors a big deal.
We don't think of it as just tools.We deliver you the happiness of owning a professional tool.
We assure you long relationship with your tool and with us.
You can customize the: material, blade type and handle size. You can even customize it left-handed.
We will also challenge customizing your scissors to a subtle request that can't even be expressed in words.Please tell us your preference!
We can also engrave your name.(*additional fee needed)